Learn Elementary English Course with us!
Elementary English course is a specific English course for adult students who have already completed beginner English course and Higher Education. Those students are less confident in communication in English as well as 4-skill English. This is a basic English course for those who want to expand their language area and use more information in English speaking.
Course Type: In Class
Course Level: (CEFR Level-A2) Elementary
Language Available: Dawei, Myanmar, English
Course Duration: 8 – 10 months
Course Materials: Student's book, workbook (English File 3rd Edition by Oxford University Press) with extra cost
Course Curriculum: Oxford International Curriculum
Course Timetable: View Here
Course Trainer: Saya Victor (TESOL/TEFL, American Access Teacher, Foreign Experienced Teacher)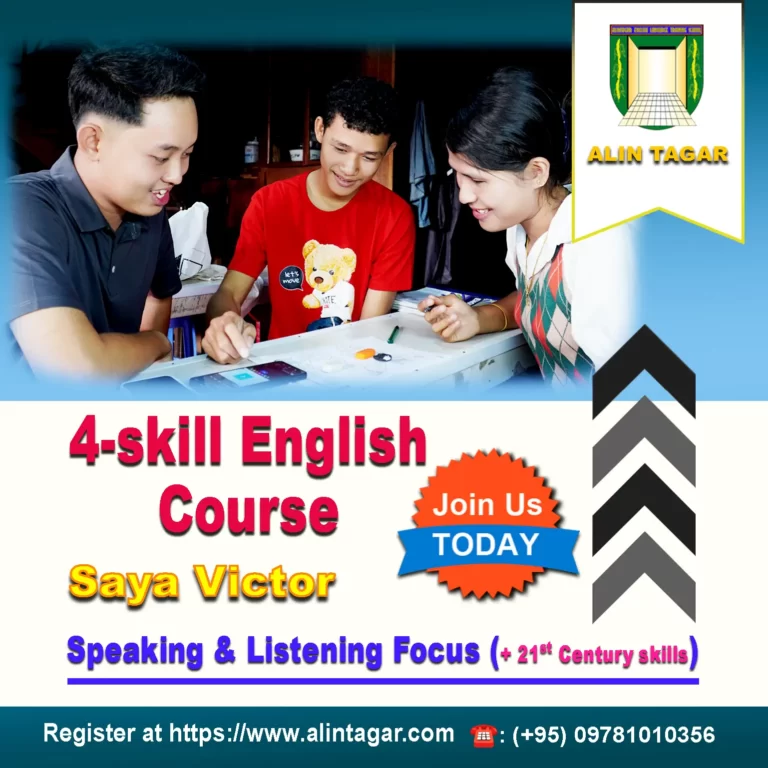 After the course, you will be able to:
Understand sentences and frequently used expressions related to areas of most immediate relevance, such as personal and family information, shopping, local geography, and employment.

Communicate in simple and routine tasks requiring a basic and direct exchange of information on familiar and routine matters.

Describe in simple terms, aspects of your background, immediate environment, and matters in areas of immediate need.

Speak English confidently in limited areas with limited information.
Pronounce English words and phrases clearly and correctly in everyday conversation without any hesitation.