Elementor, the Best Website Builder
Elementor is one of the stanning drag and drop website builder plugins for wordpress users. For most beginner website developers, it is hard to know all coding knowlwdge and how to build even a simple wordpress website. Learning about coding will be very painful and take ages. Elementor will solve those problems and help the beginners build a website in minutes with thousands of drag and drop widgets and features.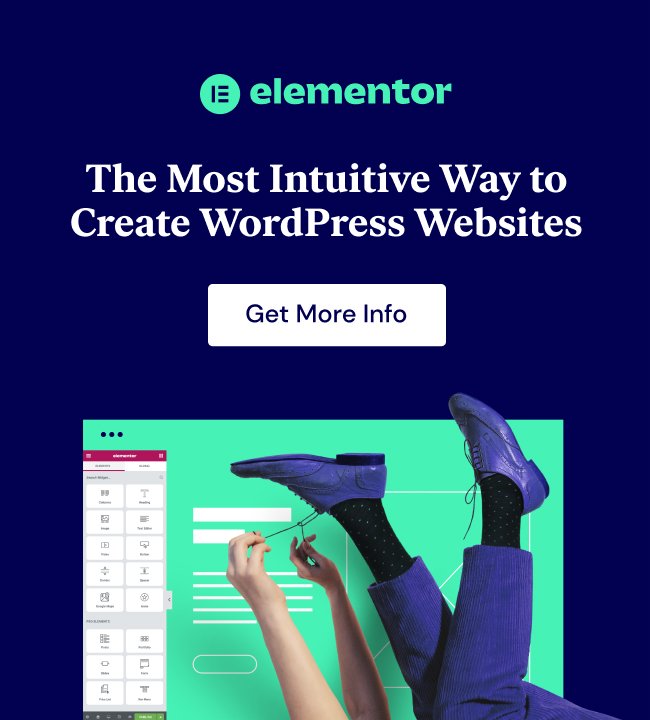 100% Free Website Building Plugin
Elementor is 100% free website builder for all wordpress users. You don't need to pay for anything with elementor plugin. You will be able to build any website website designs and website themes with elementor. There are plenty of prebuilt website templates, for example, headers, footers, single blogs, sections and so on. You can just drag those templates and drop where you want. The elementor plugin will help you build your website in a minute.
However, some of the templates and features will not be available for the unpaid users. Those options are for the premium users who subscribe a plan from their service. With elementor premium or pro plugin, you will be able to create any designs. And you will have an access to use all kinds of elementor templates and premium features including headers, footers, sections, single post page and so on.
How much does Elementor cost you?
Depending on how many websites you are building, you can choose an option. If you are practising a wordpress website, choose plan 1 which allow you to create one website with one user account. For a business owner who wants to create more than one website, choose plan 2 which allows you to create 25 websites. A website reseller or website designer are recommended to choose plan 3 which allows 1000 websites.
Any of your subscription will last a year and you will need to renew you subscription before expired.The prices are so reasonable to users comparing with other website building tools.
How Elementor Works for You
Elementor will provide all necessary code that you need to create your website. With original elementor or elementor pro, your website will have no errors about website loading and other critical coding issues. When you start creating a wordpress website, install a free elementor plugin and activate it. Then go to create a new page or post. Choose "Edit with Elementor" on the top button of your wordpress edit panel. Then, you can star creating an elementor website. You can also watch elementor tutorial videos on YouTube to help you with how to use elementor tool properly.


Our website, Alintagar is not only to help teachers and students of English but also to assist them with modern technology and IT. No matter who you are and where you are from you will always find something really useful on our website for your life-long learning.