Learn Upper-intermediate English Course with us!
Upper-intermediate English course is a specific English course for adult students who have completed High School Education or University Education, and an Intermediate English course. Those students are less confident in communication in English as well as 4-skill English. This is a higher English course for those who want to use English as a medium language and develop communication in English.
Course Type: In Class
Course Level: (CEFR Level- B2) Upper-intermediate
Language Available: Dawei, Myanmar, English
Course Duration: 8 – 10 months
Course Materials: Student's book, workbook (English File 3rd Edition by Oxford University Press) with extra cost
Course Curriculum: Oxford International Curriculum
Course Timetable: View Here
Course Trainer: Saya Victor (TESOL/TEFL, American Access Teacher, Foreign Experienced Teacher)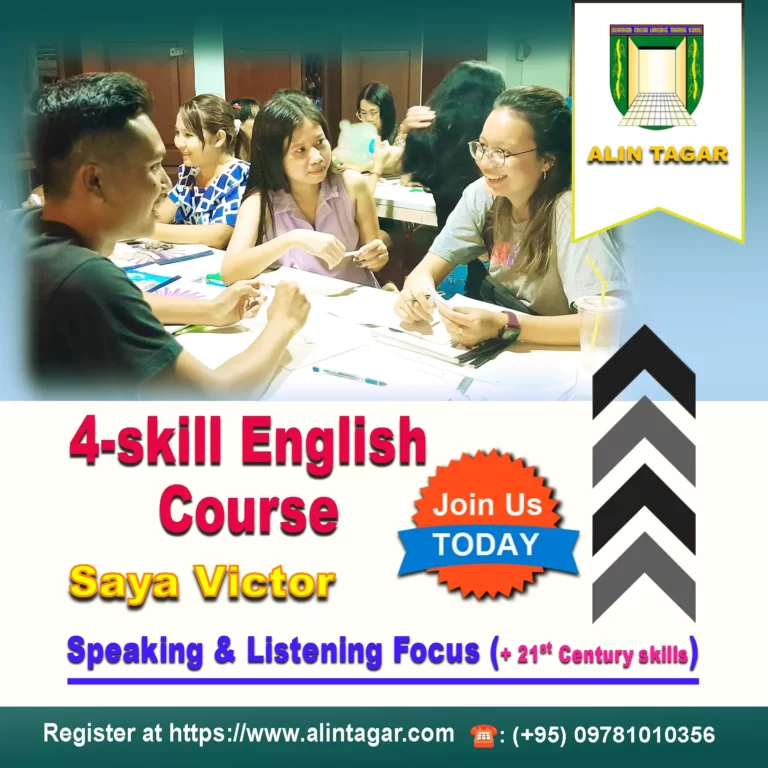 After the course, you will be able to:
Understand the main ideas of complex text on both concrete and abstract topics, including technical discussions in your field of specialization.
Interact with a degree of fluency and spontaneity that makes regular interaction with native speakers quite possible without strain for either party.
Produce clear, detailed text on a wide range of subjects and explain a viewpoint on a topical issue giving the advantages and disadvantages of various options.
Speak English confidently, fluently, and accurately in unlimited areas with unlimited information.
Pronounce English words and phrases clearly and correctly in the conversation without any hesitation.